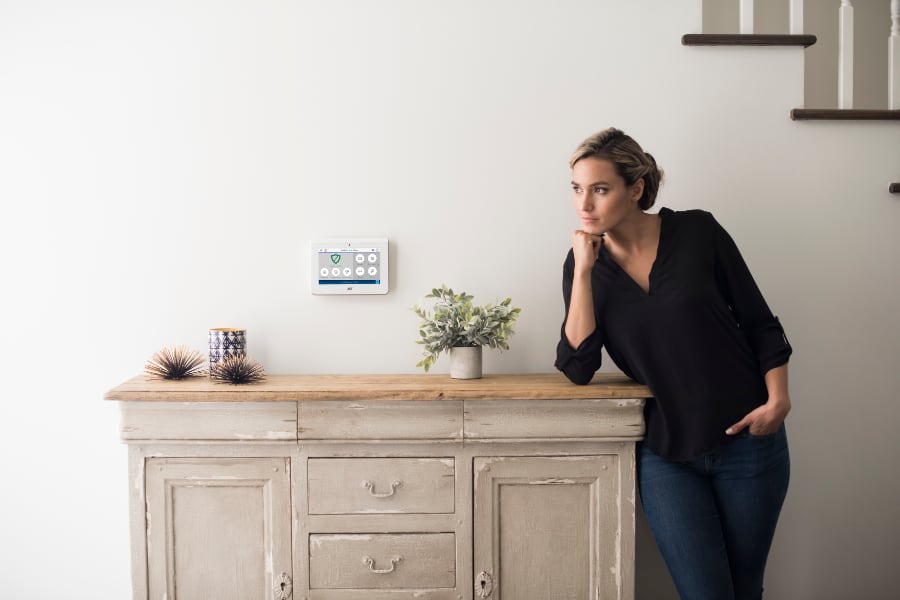 What Should You Do If Your Home Security Alarms Go Off In Palm Springs?
A security system is designed to defend your property. But what happens in the event your home security alarms go off in Palm Springs? What should you do to help make sure you and all your family members are secure?
The first thing to do is to avoid panicking. You should understand that your around-the-clock monitoring experts are always standing by to assist. Then follow these steps to be prepared for any urgent situation.
Our Committed Professionals Are Focused On Your Safety
A 24-7 monitoring specialist is instantly notified whenever your Palm Springs home security alarms go off. After a representative is notified, they will call you n a hurry to determine what caused your home's defense. Your protection devices will go off in various situations, including:
Break-in

Fire

Water infiltration

False alarm
In circumstances where the alarm was tripped accidentally—like forgetting that your sensors are switched on when you unlock a door— an agent will call to figure out if help is needed. Supply them with your passcode, and they can deactivate the alarm.
In the event there is a legitimate crisis, the monitoring agent will summon first responders, including police, fire, and EMS, to your property. They will even serve as your proxy when you aren't at home. Your dedicated monitoring staff can also apprise emergency services on which security device was tripped, giving them a forewarning for what might be a dangerous situation. The monitoring expert will stay on the line with you to keep you composed and instruct you on what to do next.
Steps to Take if Your Alarm Goes Off In Palm Springs
Getting roused from bed in the dead of night to your alarm going off is terrifying—especially if you don't know why it's occurring. The smartest thing you should do is remain calm and follow these steps:
In the first place, move to a safe place. Round up all members of your family including pets in an expeditious manner and relocate to a secure room in the house or depart the home if needed. It's typical to have an urge to confront the emergency by yourself, but this may put you and your family at greater risk. As an alternative, concentrate on attempting to keep you and your loved ones secure and let the professionals deal with the problem.
As a second step, use the smartphone's convenient security app to remain in touch with your monitoring staff. They'll dispatch responders who will be in transit to your residence in a flash.
Finally, keep in close contact with your monitoring specialists and emergency responders. You have the ability to be connected, so all parties are sharing information. On the other hand, if you can't be in direct contact with authorities, you can still receive alerts by text message. Even if it's only a false alarm, it's wise to maintain communications to all parties so you know what to do should a legitimate crisis occur.
Be Prepared For Any Emergency in Palm Springs with Secure24 Alarm Systems
From false alarms to actual emergencies, Secure24 Alarm Systems ensures your loved ones and property are well defended. With 24-hour monitoring, home automation, and entry-point sensors, your residence will turn into the secure environment you intended it to be. Create your ideal home security package by submitting the form on this page or reach out to (760) 230-3527 to get started.
Communities Served Around Palm Springs By Secure24 Your Local ADT Authorized Dealer